Summary
Video synchronization of two sequences can be stated as the alignment of their temporal dimension, that is, finding a (discrete) mapping c(t1) = t2 between the time (frame number) in the first video to time in the second video, such that the frame of the first video at time t1 best matches its corresponding frame, at time c(t1), in the second video. The goal is the simultaneous synchronization of a pair of video sequences captured from moving vehicles and the spatial registration of all the temporally corresponding frames. To solve it, we have proposed different kind of approaches as they can be viewed at the following urls:
In this webpage, we introduce the use of GPS data (latitud/longitude coordinates) to label the frames with this coordinates. For example, the following url shows 5 trajectories used to perform the video synchronization.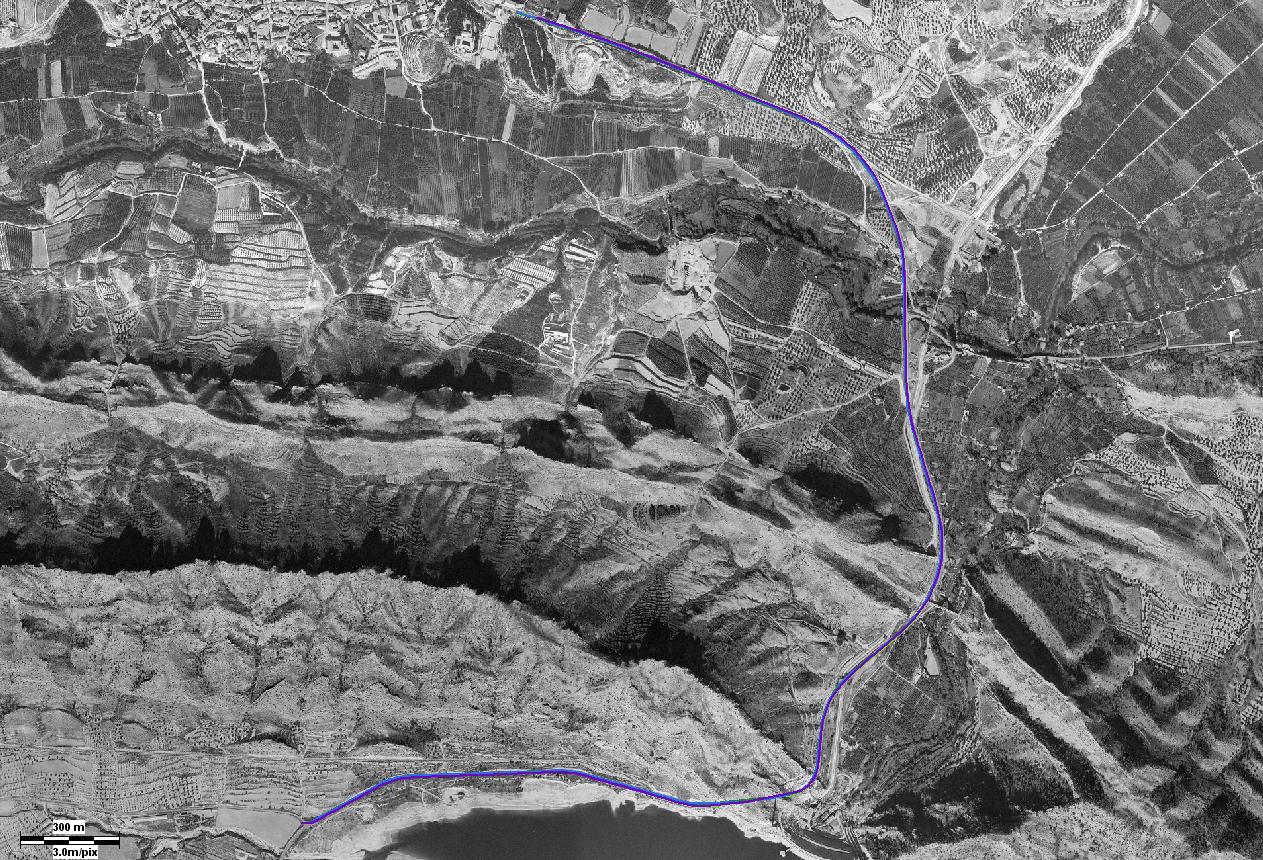 Knowing the GPS data for each k=25 frames or k=12 or 13 frames interpolating two consecutive coordinates, we can compute a distance matrix between all possible correspondences of GPS points. The following figure shows a distance matrix between all the possible correspondence GPS points, and the yellow line is the minimum cost path of distances between GPS coordinates.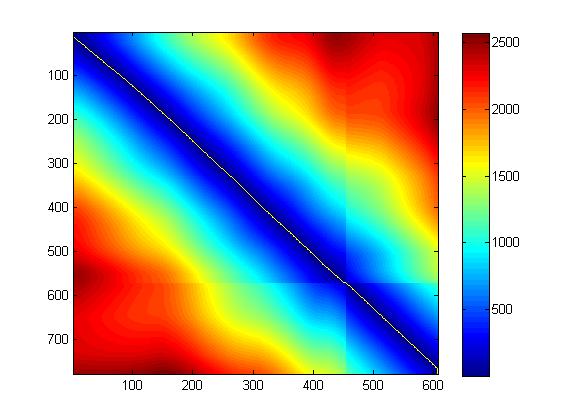 This figure, shows the temporal correspondence between trajectories: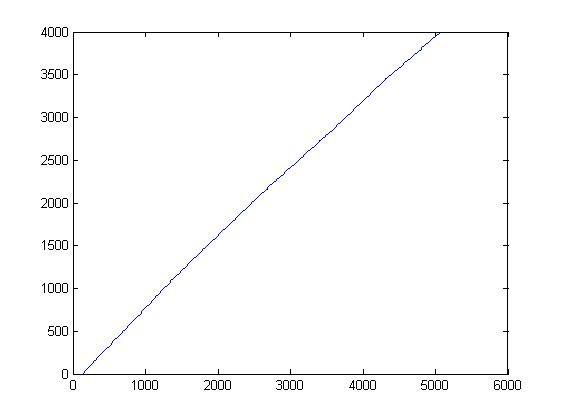 And the following videos generated refine the last temporal corresponde are the following:

CALANDA 12 05 2007 ( LARGE VERSION )
CALANDA 12 05 2007 (SHORT VERSION)
---